Marketing with Legrand CRM
Whether you conduct telemarketing, e-marketing or print campaigns, Legrand CRM excels at list management and tracking campaigns.
Mailchimp & Constant Contact
Connect Legrand CRM with MailChimp or Constant Contact
Sync mailing lists to your e-marketing platform
Reduce duplicate records and manage errors
Sync campaign results into Legrand CRM
View campaign click rate, open rate, and bounce rate in Legrand CRM
See which contacts opened, clicked, forward, bounced, or unsubscribed
Targeting the right audience is key to successful marketing campaigns. We make it easy to segment contacts into lists. Use the contact worklist or assign tags to contacts to create targeted mailing lists and deliver more effective marketing campaigns.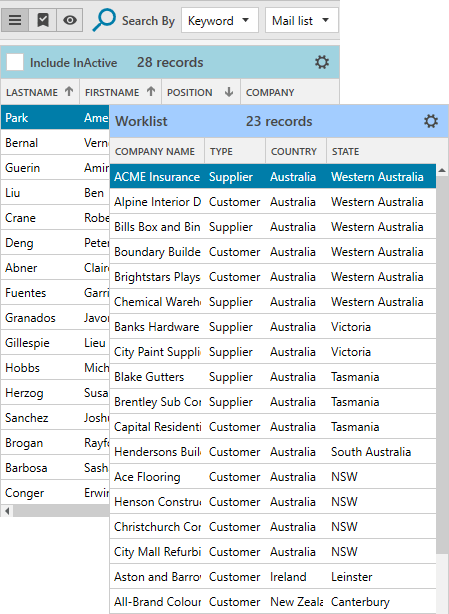 Sync campaign results into Legrand CRM
Deliver campaigns using your chosen e-marketing service provider and sync campaign results into Legrand CRM to view the campaign's open rate, click rate, and bounce rate. You can also sync campaign details to see which contacts opened, clicked, forwarded, bounced, or unsubscribed.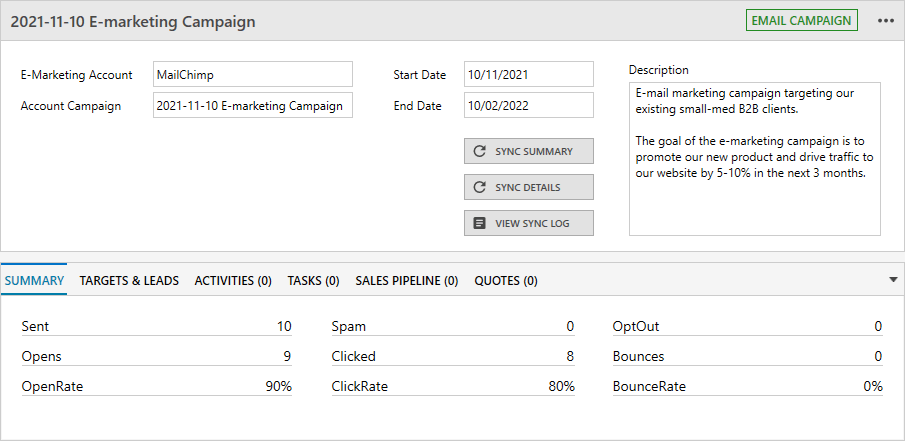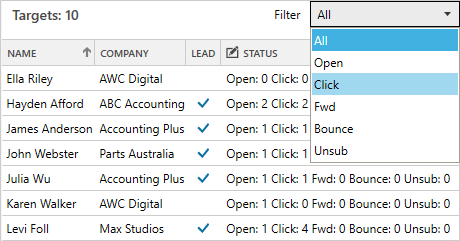 Filter targets by responses
Sync e-marketing campaign details into Legrand CRM and effectively manage campaign responses. Use the filter to sort responses by opens, clicks, forwards, bounces or unsubscribes and plan your next activity to convert clicks into qualified leads.
Get a quick summary of your campaign's performance and sales activity generated from the campaign. View targets' responses, lead status and the number of sales opportunities and quotes created.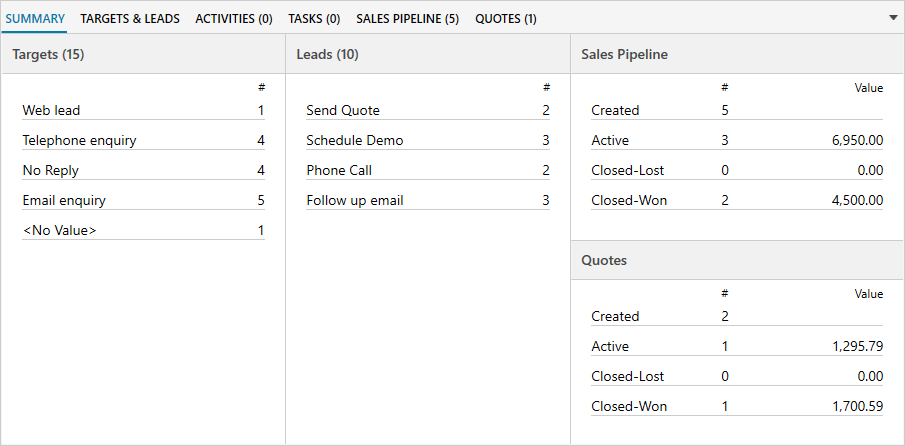 Follow up on campaign leads
Manage campaign responses from print advertisements, telemarketing and other marketing channels with Legrand CRM Campaigns. Use the configurable status list to record your targets' responses and collaborate with sales to follow up on leads.
Send a follow-up email, schedule calendar events, create tasks and record activity notes. You can also add opportunities into the sales pipeline or send a quote directly to a contact within the campaign record.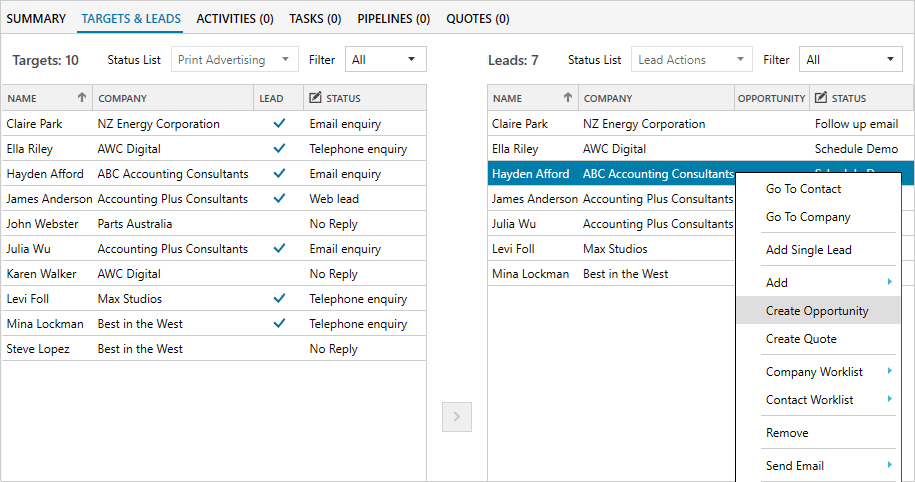 Grow Your Business With Legrand CRM
15-Day Free Trial - No Credit Card Information Required.
Request Trial