Marketing with Legrand
Whether you conduct telemarketing, print campaigns or e-marketing campaigns, Legrand CRM helps you manage lists and monitor your campaign's performance
MailChimp & Constant Contact
Legrand CRM integrates with both MailChimp and Constant Contact – global leaders in email marketing services.
Sync effortlessly between systems
Sync your contact mailing lists to MailChimp or Constant Contact. The two-way sync process transfers new mailing list contacts from both systems in both directions. You can specify the sync rules for mailing list updates and contact names.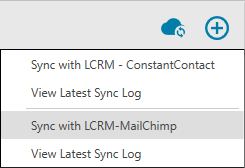 List Segmentation
We make it easy for you to segment contacts into multiple lists used for effective targeted communications. Use keyword tags to segment your contacts into lists and target the right customers in your marketing campaigns.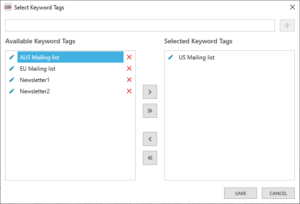 Campaign Results
Sync your campaign summary to view the Open rate, Click rate, and Bounce rate. You can also sync the campaign details to see who opened, clicked, forward, bounced, or unsubscribed.
Avoid duplicate records and handle errors
Our integration efficiently manages duplicate records and sync errors. If a sync error occurs, Legrand CRM identifies which application caused the error and provides the details to help you resolve the issue. For instance, you can view the sync logs to identify contacts with invalid email addresses.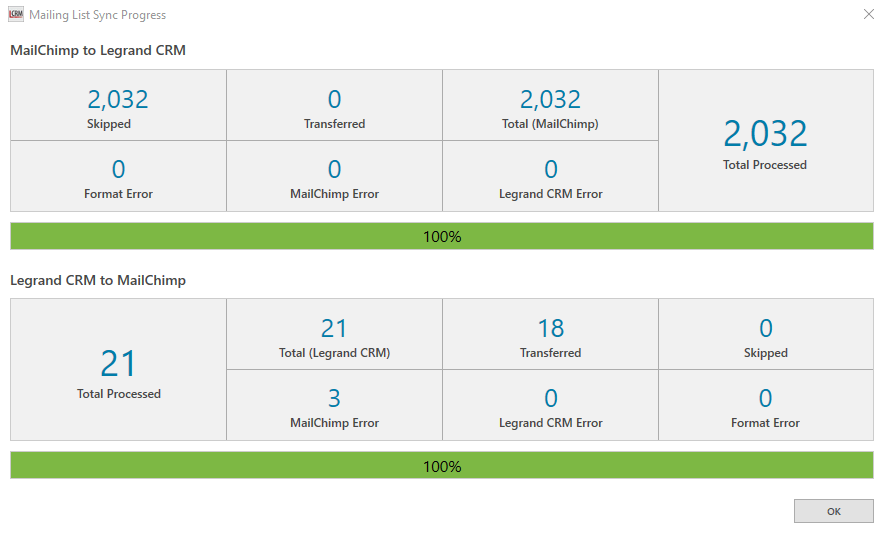 Campaign Management
Campaign Types
Legrand CRM provides the flexibility to manage different campaign types. For instance, you can create a 'Legrand CRM Campaign' to manage telemarketing, direct mail, or track trade show attendance. Use the configurable list to define a new campaign type and effectively plan and manage your marketing campaigns.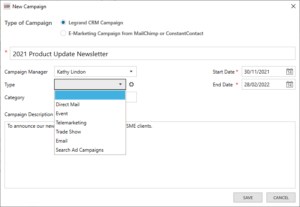 Targets & Leads
Once you execute a campaign, record your customer's responses in the Target status list and follow up on your leads. The Target Status and Lead Status lists are configurable to suit your lead management process.

Campaign Summary
Legrand CRM Campaigns display a summary of all your target responses and leads. The summary also includes an overview of sales opportunities and quotes generated from your leads.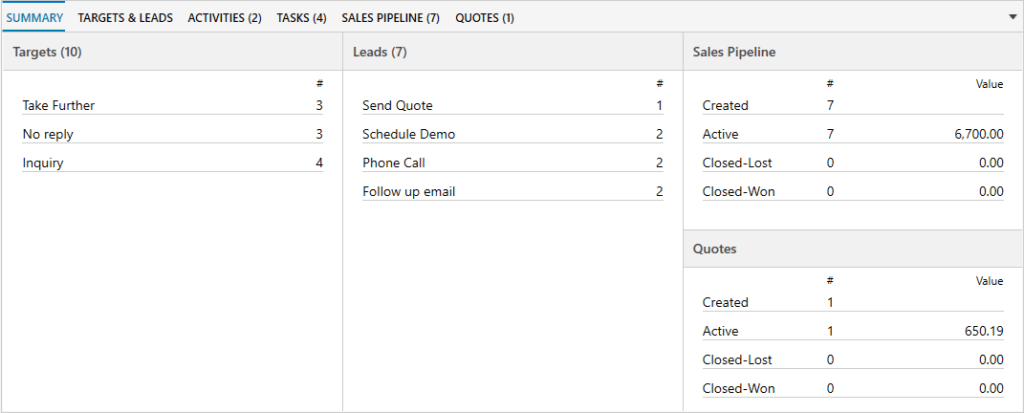 Lead Management
Targets List
Filter the Targets list by Open, Click, Forward, Bounced or Unsubscribed and easily follow up on leads. You can record an Activity Note, Task, Calendar Event or send a follow-up email.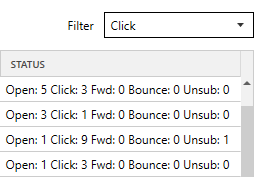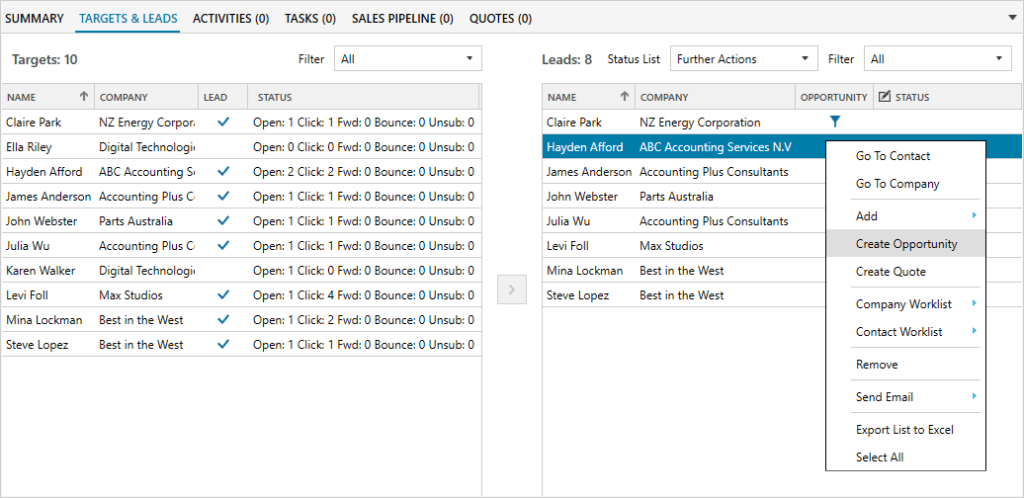 Follow up on leads
Sort and filter your target's responses and follow up on leads in a separate list. You can use the Leads list to create new opportunities or send contacts a quote directly from Legrand CRM.
Grow Your Business With Legrand CRM
15-Day Free Trial – No Credit Card Information Required.