Capture leads from contact form submissions on your website and online chat system directly to Legrand CRM.
Capture and qualify leads
The Lead Inbox collects leads from various sources, such as contact forms, ad campaigns and third-party online chat systems. Use the Lead Inbox to process new company and contact records and add leads into a pipeline for lead qualification.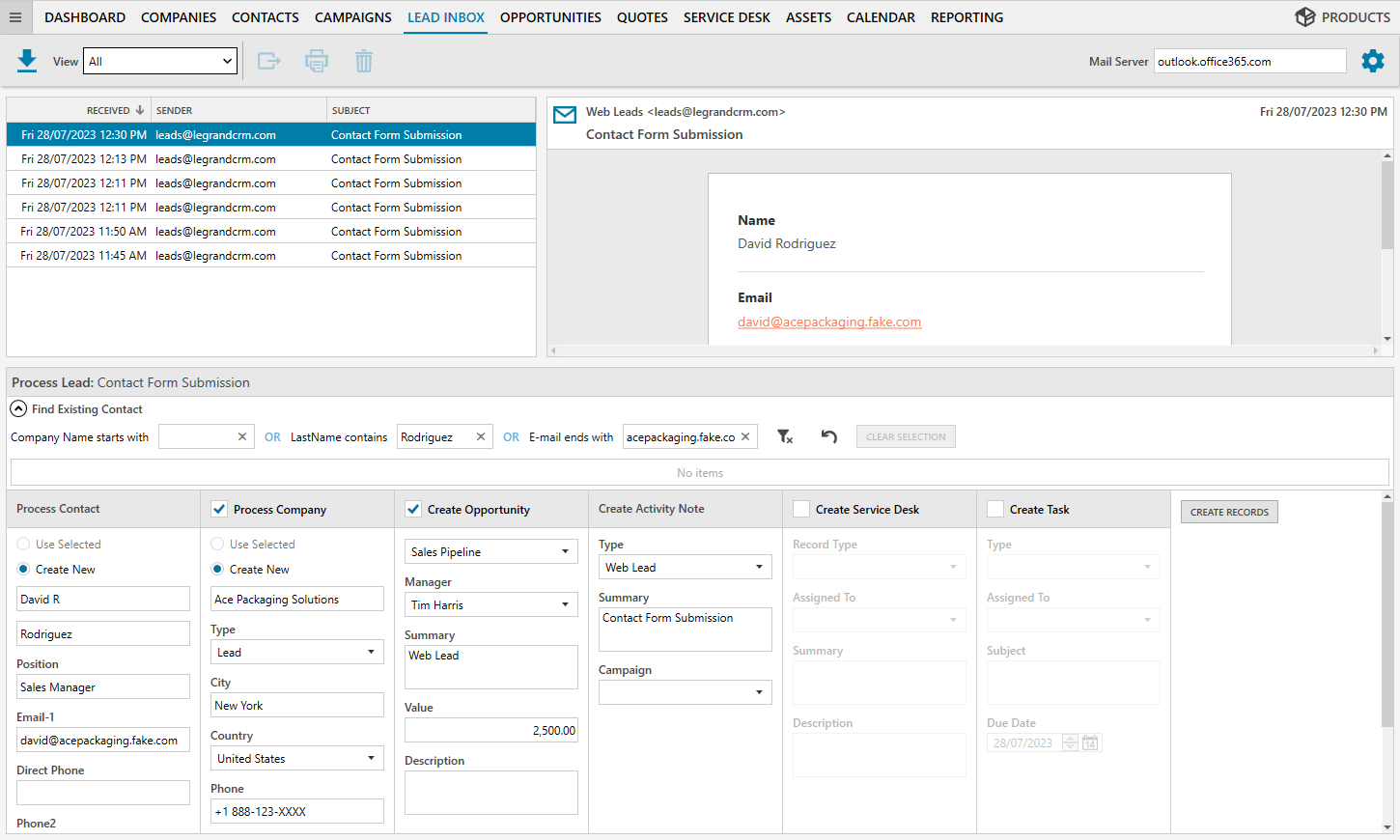 Efficient lead processing
Our intelligent lead management system searches your CRM to identify whether the incoming email is a new lead or an existing client. The Lead Inbox also pulls data from the lead source to automatically populate fields and reduce manual data entry.

Define custom pipeline stages and add as many steps as required to qualify new leads. Schedule follow-up activities and keep track of lead progress – including the number of Days Open and Days in Stage.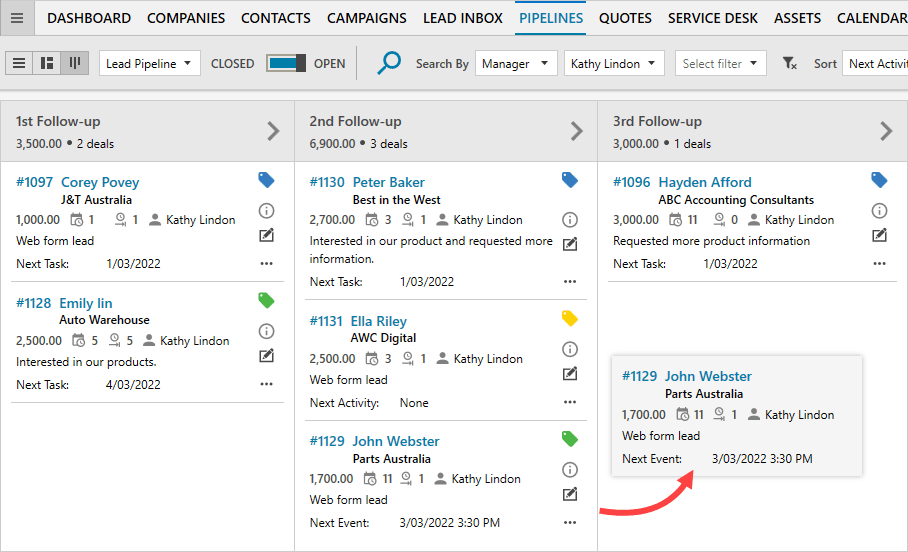 Create multiple pipelines to support your lead management and sales process. Once you qualify a lead, you can close the record and process the qualified lead into your sales pipeline.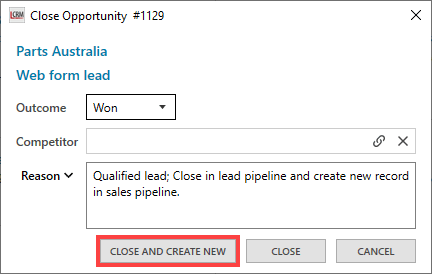 Grow Your Business With Legrand CRM
15-Day Free Trial - No Credit Card Information Required.
Request Trial