Manage all customer data, activities, and communications. Keep your team in sync, your customers satisfied and never miss a sales opportunity.
Legrand CRM is a unified platform that provides a complete view of all your accounts in one place. View a comprehensive record of all your accounts and keep track of activity notes, tasks, calendar events, opportunities, support tickets, assets, transactions and more.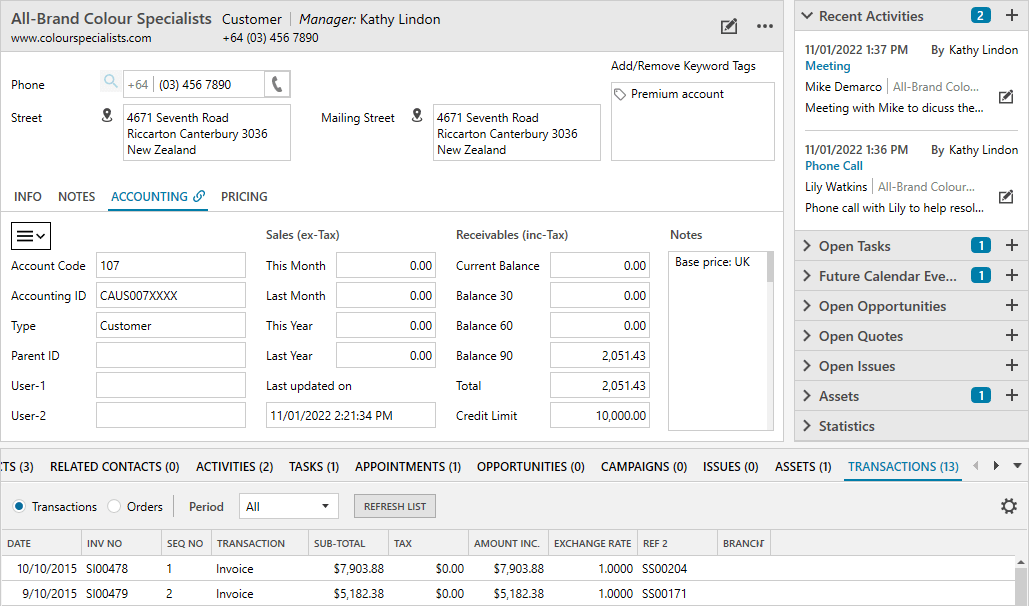 Complete view of your contacts
View detailed contact information such as contact name, role, email addresses, phone numbers, contact relations with other accounts and all CRM activities related to the contact. With a complete view of the customer, your team can provide more meaningful interactions to enhance the customer relationship and delight customers.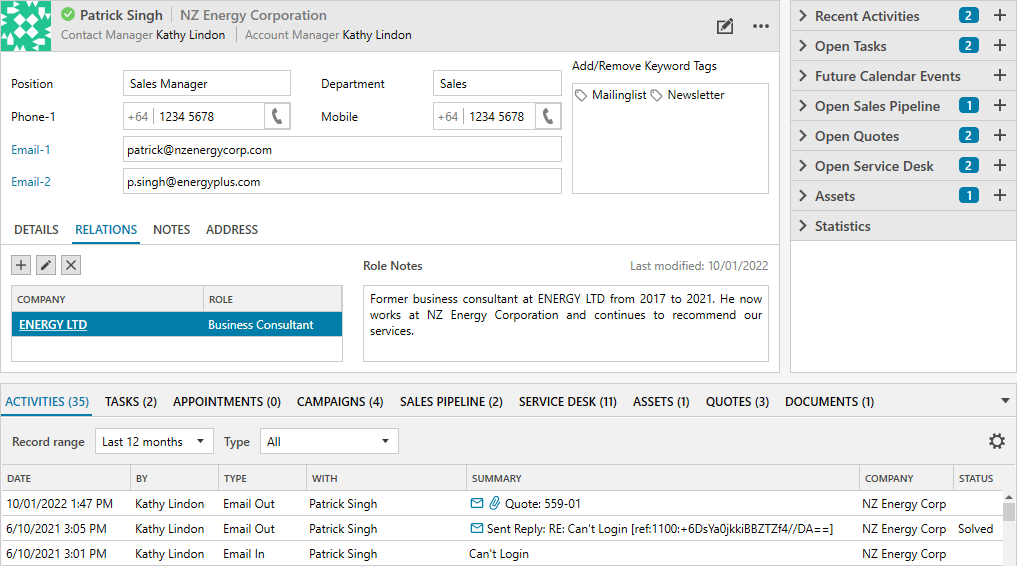 Manage your daily account activities efficiently with keyword tags and worklists. Keyword tags enable you to segment accounts and contacts into custom lists. Tag your key accounts or tag contacts to create a targeted mailing list for marketing purposes. Use worklists to bulk edit, generate a mail merge, print records, send emails, assign targets for campaigns and record activities.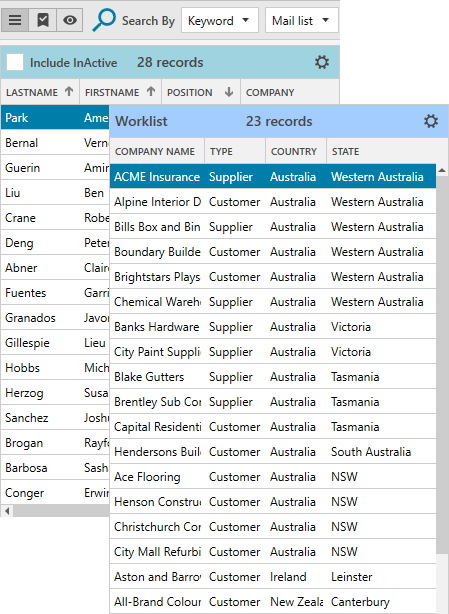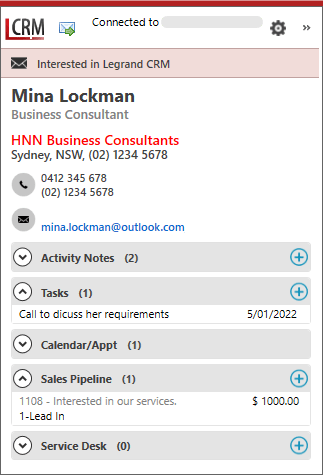 Unlock the benefits of CRM within your inbox
The Legrand CRM Outlook Add-in provides a live connection between your CRM database and inbox. Record new contacts, activities, sync calendars and transfer emails to your CRM database all from within your inbox. The email integration also enables you to send emails directly from your CRM database.
Legrand CRM stores emails as activity notes so your team can keep track of all email conversations and have greater visibility of communications.
Our seamless integration with various accounting systems provides greater visibility of all your accounts. Integrate your accounting system to sync account records, product items and view live financial data in Legrand CRM.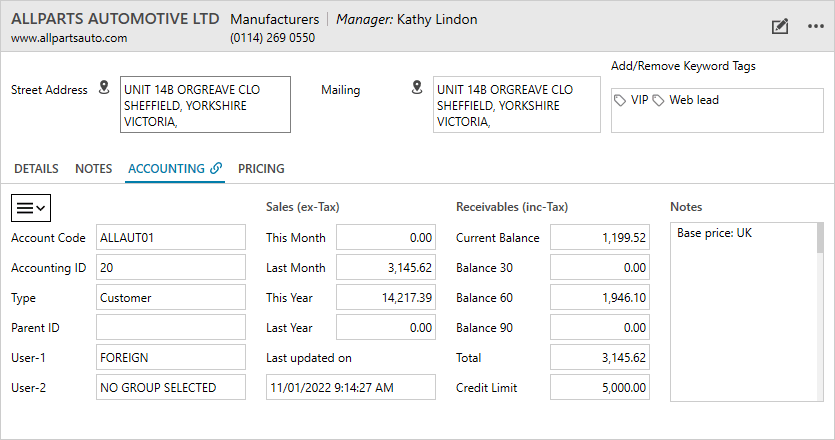 Keep track of items customers have purchased and manage assets serviced by your company. Record detailed information on each customer asset and view open service desk tickets related to each customer asset. Use the custom fields to record purchase dates, expiry dates, warranties, service history and information relevant to your business processes.