The Best On-Premise CRM For QuickBooks
Equip your sales and customer service team with all the financial information they need to effectively manage customer relationships without requiring a login to QuickBooks.
Why Connect Legrand CRM to QuickBooks Desktop Enterprise?
Greater insights on your customers
Our integration with QuickBooks provides quick and easy access to information such as sales this month, last month, this year, last year and aged balances. No need to switch to QuickBooks to see what a customer has recently purchased or find out if they still owe you money  – Your team instantly gets the entire picture and has all the necessary information to respond to customer queries.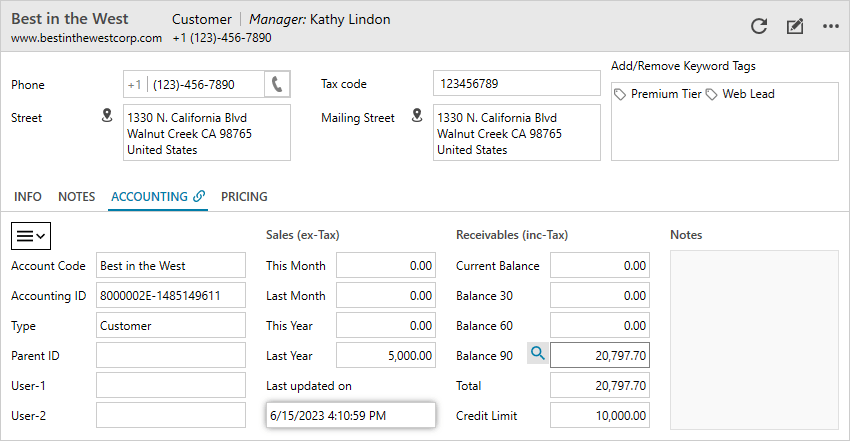 We are here for you every step of the way!​
Get in touch with one of our CRM specialists and see how Legrand CRM + QuickBooks can help grow your business.
Perform a quick search on accounting fields to find customers based on sales or aged balances and send personalized emails. For example, you can send a 'Thank-you' email to customers who spent over $10,000 this year and offer a discount on their next purchase.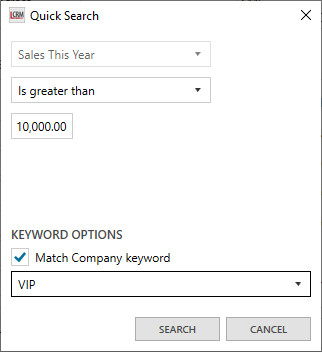 Optimize your sales process with efficient sales quoting. Legrand CRM's quotation system uses product codes, descriptions, prices and real-time stock availability from your QuickBooks account. Use an existing quote as a template to start a new quote and enhance productivity with automatic quote revision tracking. 
When a prospect decides to purchase, you can create a new customer record in QuickBooks from Legrand CRM, select the winning quote revision and transfer it to QuickBooks as a Sales Estimate or Sales Order.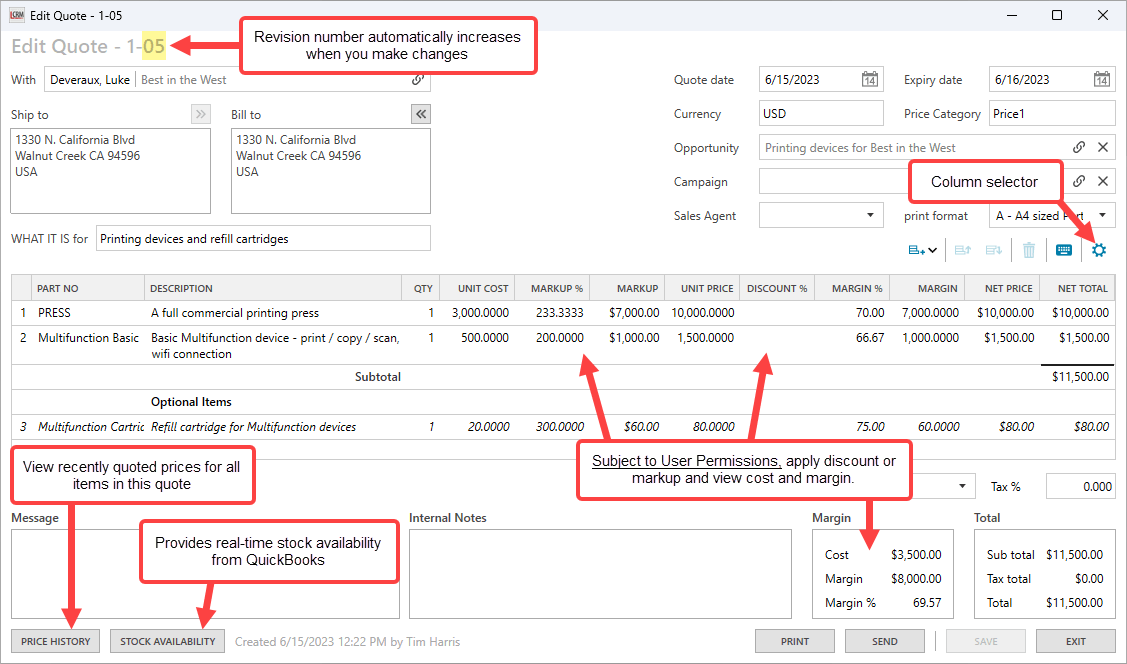 Turn your prospects into customers
Legrand CRM's Sales Pipeline provides a clear picture of where all your prospects are in the sales process. You can use multiple pipelines and define custom stages to represent different processes and steps in your sales process. Use visual indicators and filters to track your next sales activity and prevent stale or neglected opportunities.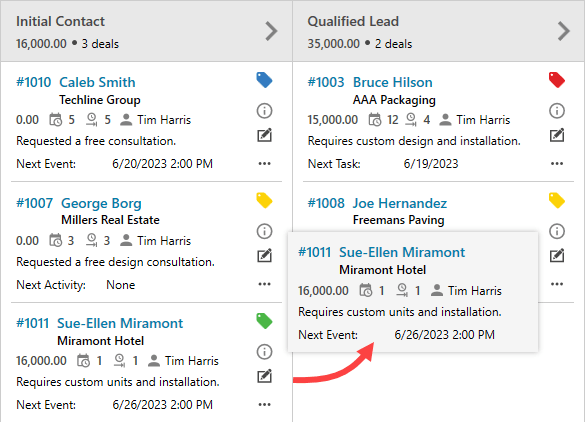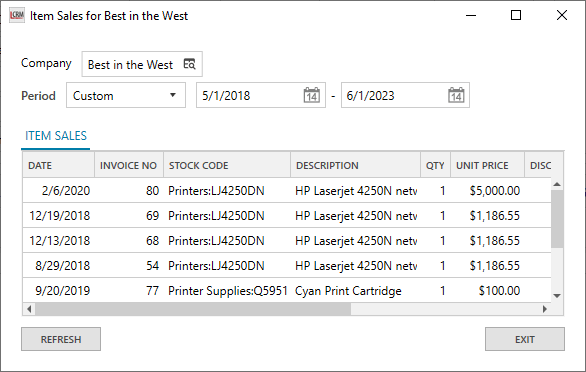 Sell smarter with Legrand CRM & QuickBooks
Build targeted lists of customers based on products they have purchased and target them in campaigns for cross-selling or upselling opportunities. You can assign contacts directly to a Legrand CRM campaign or sync contacts to your chosen e-marketing service platform.
QuickBooks Sales Transactions in Legrand CRM
Import sales transactions from QuickBooks in Legrand CRM and give your sales and customer service team all the context they need to respond to customer queries and follow up on any outstanding balances.

Real-time Stock Availability
Connect Legrand CRM with QuickBooks and get a real-time view of inventory stock levels. When you record a sales quote in Legrand CRM, you can check the number of items on hand and in sales orders and purchase orders. You can also view the next stock arrival quantity and arrival date.

Legrand CRM + QuickBooks Enterprise
Get Your 60-Day Free Trial - No Credit Card Information Required.
See The Magic For Yourself