The Best On-Premise CRM For MYOB
Deep 2-way integration with MYOB EXO and MYOB AccountRight
Why Connect MYOB to Legrand CRM?
Give your sales and customer service team the information they need to do their job without complete access to MYOB.
Access live financial data such as sales statistics, receivables and accounting notes for MYOB Customers in Legrand CRM. You can also go into 'Product Sales' in the accounting tab to find details on all the products the customer has purchased.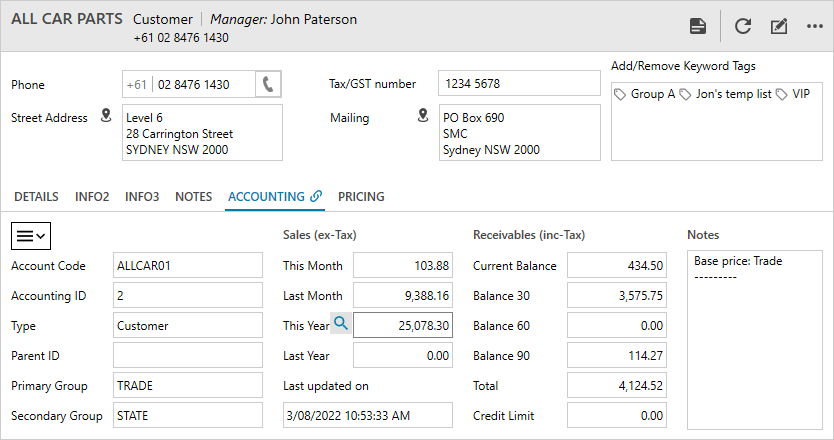 The Quick Search enables you to find customers that match a specific condition. For instance, you can find all the customers that spent more than $10,000 this year and send them a 'Thank You' email or offer a discount for additional purchases this month.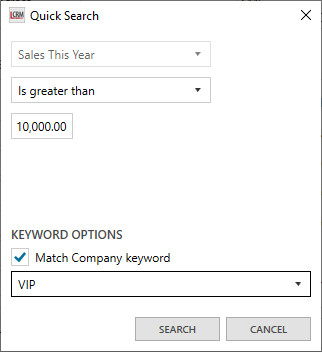 Legrand CRM's flexible quotation system uses product codes, descriptions, prices and stock availability from MYOB. Key productivity features include the ability to use existing quotes as a starting template for a new quote and automatic revision tracking.
Any time you modify a quote, Legrand CRM increases the revision number and retains the original quote number. You can view previous quote revisions and select any of the revisions as the winning quote. When the client decides to go ahead, you can easily convert the CRM quote into an MYOB sales order.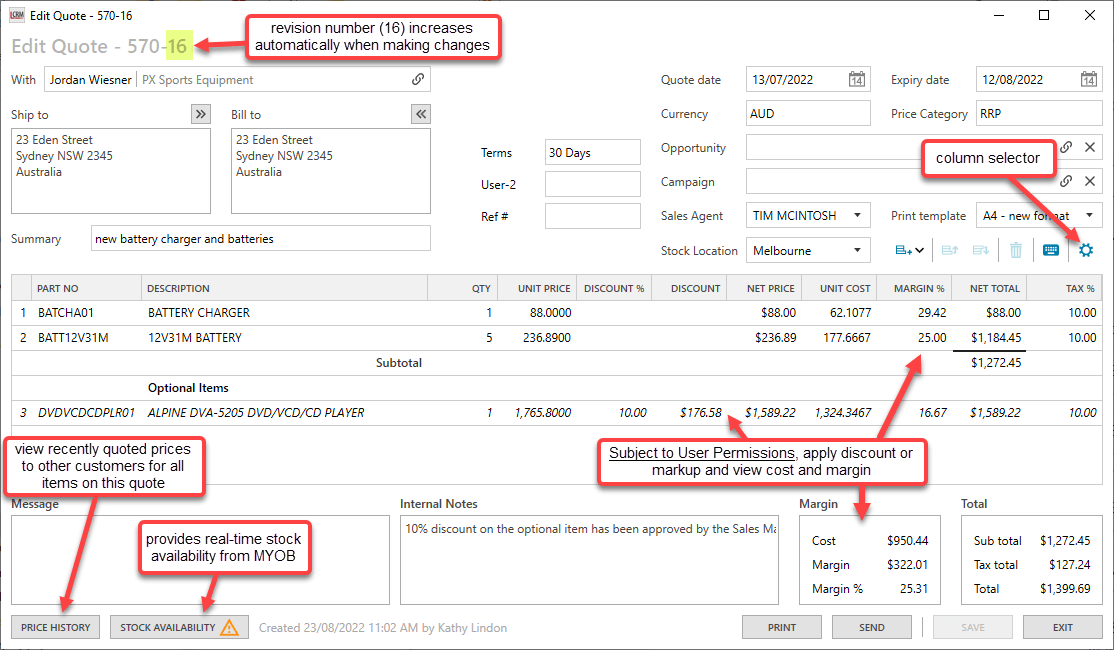 With the MYOB integration, you can import Sales Transactions into Legrand CRM and view your customers' purchase history. Switch between Transactions and Orders and use the filter to sort transactions by date range.

Import products and services into Legrand CRM and monitor inventory levels across all stock locations. When you record a quote, you can see the number of items on hand, on sales orders, reserved and on a purchase order. You can also view the next stock quantity and arrival date.

15-Day Free Trial - No Credit Card Information Required.
See The Magic For Yourself